Using Snapchat Maps to market your local business
The latest update from Snapchat unhides Snapchat Maps and puts it right on the bottom navigation bar. 100s of millions of people will see this daily. This should increase the amount of eyeballs on Snapchat Maps. You can now share your updates on to these maps and the public will be able to see them as listed events or hotspots. It's worth ensuring that your business/location is findable on Snapchat Maps now. You can look at Snapchat Maps without the app too. Snapchat Maps Web Version.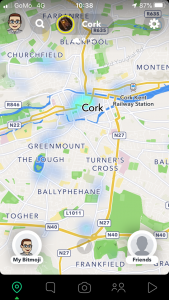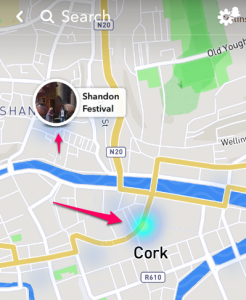 Adding your Snaps to the Snapchat Map
In the main Snap screen, click the map icon on the bottom right.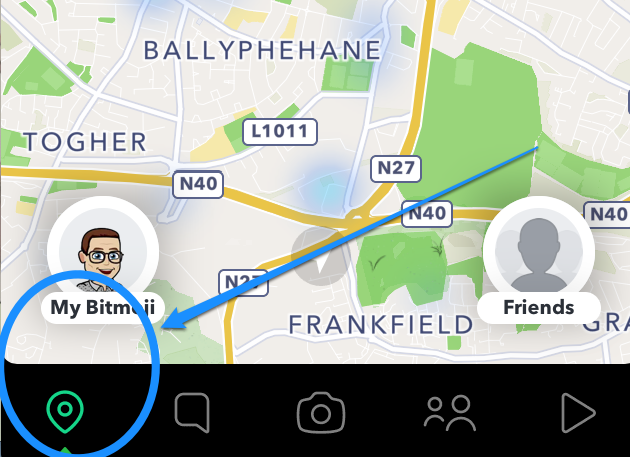 On it you will see your friends if they've opted in to being seen. Note, you opt in to maps, you will not be shown by default on them.  You can opt in to be seen by Friends, a subset of Friends or choose Ghost and nobody sees you but you can see them.
Use Our Story when sharing your updates
Take your snap and send it to Our Story for it to be send to Snapchat Maps
Now when you add a snap to Our Story it gets shared on the map for your local area.
The public will see your Snap, depending on your location and timing. This is how the public sees your Snap, as you can see your username is removed. Location is still iffy.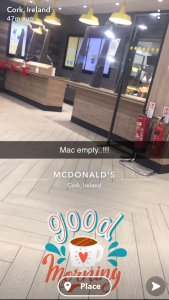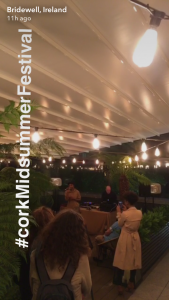 Snapchat Map Statistics – They were good, then poor, now will be very good  
With the promotion of Snapchat Maps to be the first icon on the bottom menu bar, I would envisage that the numbers for Snapchat maps will grow quickly. In quick tests, the viewing numbers when you add a Snap to Our Story/Maps you get really good numbers in a short amount of time. This could increase or decrease though. Decrease as more content means less people see your stuff or increase as more people start using Snapchat Maps as they update their Snapchat app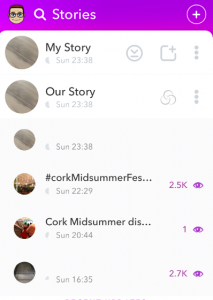 How to add your business to Snapchat Maps
Adding content to Our Story is one thing with Snapchat Maps but you can also get your business listed on the maps if it's not there or amended if it is but is inaccurate. I have a feeling they'll do way more with this in time.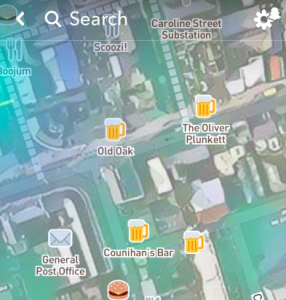 Snapchat uses Mapbox which uses Bing Maps and OSM (Open Street Map). You can't add data to Mapbox directly so you can do it via Open Street Map. You can add your business by going here: https://onosm.org/ You can add the name and other details but not add any marketing phrases.
Snapchat Maps and Foursquare and Tripadvisor
Snapchat Maps pulls in review data from Foursquare and Tripadvisor too. Make sure that your location is listed on both places. Go here to list on Foursquare.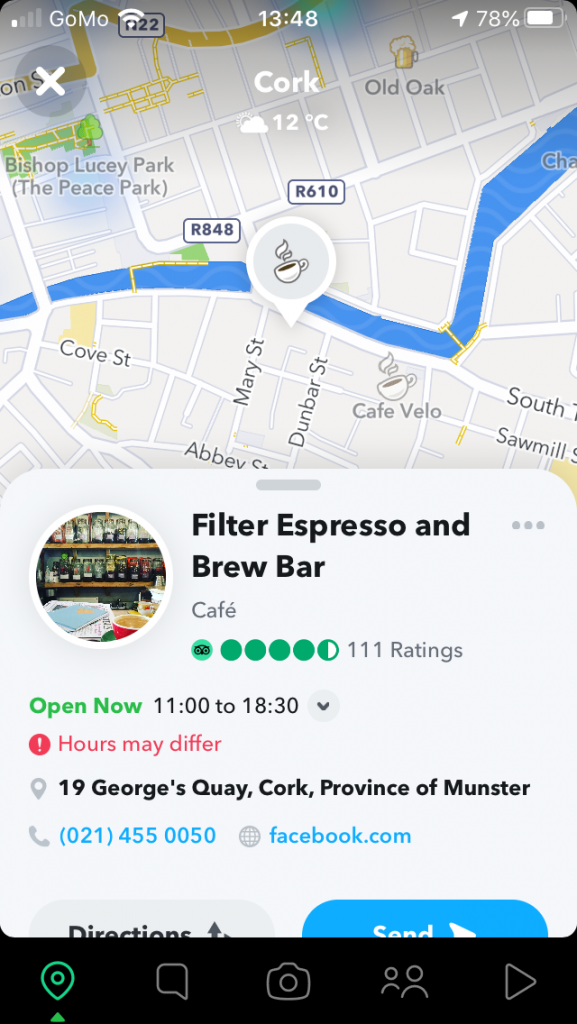 Overall Snapchat Map Tips:
Your username is not shown on Our Story so add that to your Snaps.
Encourage those at your location to share into Our Story too.
Have your Snapcode for your account on display at your location.
Make sure your business is listed on the Map using Open Street Map.
Don't forget about creating a filter for your business/location too.
Video version:

Snapchat Maps Frequently Asked Questions
Does Snapchat tell you when someone checks your location?
No, you don't get that data and likewise if you look at someone on Snapchat Maps, they don't get told.
What map does Snapchat use?
Snapchat Maps use Mapbox for maps but they use Microsoft Open Maps and Open Street Map. Snapchat Maps also pull in data from Foursquare and Tripadvisor
Are snap Maps live?
Yes, in that the data about where you are and where your friends are, this is live. When you post to maps, this gets shown on maps fairly soon after you post.
How accurate is Snapchat location 2020?
Pretty accurate. Depends on your phone too. Some might say too accurate. Mapping data and GPS data gets better and better. Maps also use Wifi network data.
Can you tell if someone is checking your location?
No, you don't get that information.
Is Snapchat mapS ever wrong?
Nothing is perfect. There can be bugs and data issues. There are trillions of data points on maps so they will get things wrong from time to time.
Does Snapchat remove you from the map?
You can set your privacy so you don't show up to friends or anyone else. If you are not showing up, there could be a location issue with your phone.
Can Snapchat maps wrong?
Yes, it can happen. Don't use it for emergency situations.
Can you tell when someone was last active on Snapchat?
Yes, if they have sharing enabled. You can see their last location and when that was.
How does Snap know you're sleeping?
This is based on the local time of evening and your lack of activity. It's not accurate, obviously.
Who viewed my location on Snapchat 2020?
They know this but they don't share it.
What is Snap Maps
Snapchat allows you to share your snaps publicly on a map and you can also see activity from people by clicking on locations on this map. The map icon on the bottom left gives you access to Snap Maps.
How to see friends location on snapchat?
Go to the Maps icon on the lower left of the app. Open Snap Maps. If your friends have allowed their location to be seen, you should see them on the map. Zoom out if you can't see them, they may be far away. Or click on the Friends icon on the bottom right of Snap Maps.