Consider this:
How much time can you spare monthly for social media updates?
Is it the optimal use of your valuable hours?
If those hours have a higher calling elsewhere, entrusting a social media manager is a prudent choice.
Nowadays, merely having accounts on platforms like Facebook, Instagram, or TikTok is akin to a shop with dimmed lights. Businesses, from local ventures to global giants, must consistently feed these platforms with captivating content. Why? Modern algorithms favour vibrant profiles, spotlighting their content.
But mastering the nuances of each platform is no small feat. Beyond just posting, it requires strategy, understanding of platform subtleties, and genuine audience engagement. This is where our expertise in social media management shines, guiding brands seamlessly through the digital labyrinth.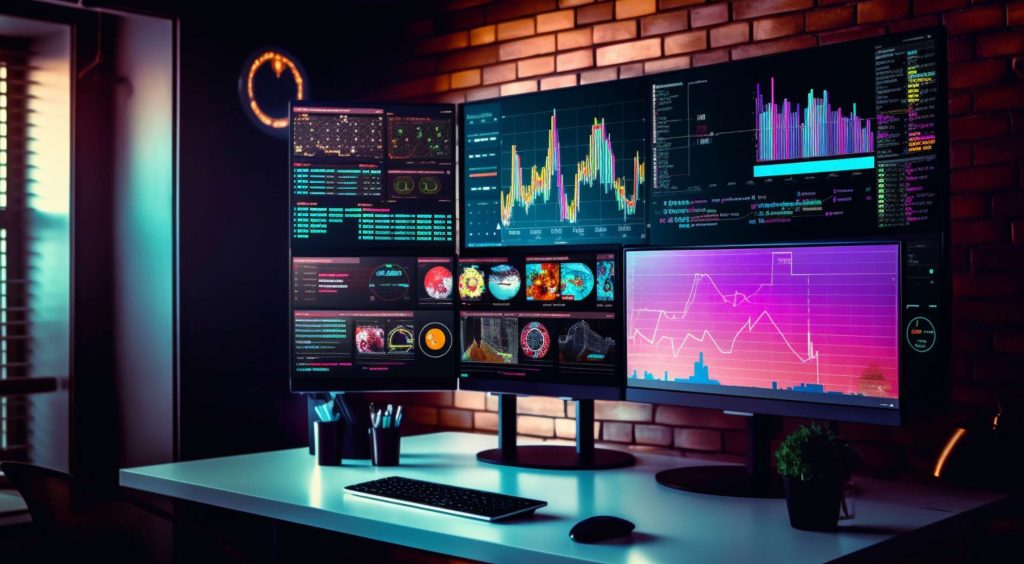 1. How much does it cost for a social media manager?
In Limerick, the cost for a social media manager is quite competitive. For our services, we charge a flat rate of €200 per month ex VAT. This is a comprehensive fee that ensures your social media platforms are well-managed and active.
2. Is it worth paying for a social media manager?
Consider this: How many hours can you dedicate to updating your social media every month? Is this the best use of your time? It's essential to evaluate what your time is worth. If you can use those hours more productively elsewhere, then investing in a social media manager is a wise decision.
3. How much does SMM (Social Media Marketing) marketing cost?
The cost of SMM marketing varies based on the requirements and the scale of the campaign. While some campaigns might cost as low as €150 a month, others can go up to €1500 a month. However, our standard rate for SMM marketing is €200 per month ex VAT.
4. How much should I charge for individual social media posts?
Our comprehensive package, which includes creating and managing posts, is priced at €200 per month ex VAT.
5. How much is a social media manager for a small business?
For small businesses in Limerick looking to boost their online presence, our rate remains consistent at €200 per month ex VAT.
6. How much should I charge to manage Instagram?
Instagram, with its visual appeal, requires a unique approach. But our pricing remains consistent across platforms, so managing Instagram would cost €200 per month ex VAT.
7. How much does it cost to hire a social media manager?
To hire a dedicated social media manager from our team, the cost is €200 per month ex VAT.
8. Is social media marketing low cost?
Social media marketing can be cost-effective, but it largely depends on your requirements and the quality of content you wish to produce. Remember, quality content often requires a reasonable investment.
9. What is included in a social media package?
Our standard social media package, priced at €200 per month ex VAT, includes content creation, regular updates, engagement with followers, and monthly analytics reports to track performance.
10. Can I manage my own social media?
Managing your own social media is feasible, but it requires dedication and the right tools. Many professionals lean on scheduling platforms like Buffer, a premium tool, to streamline their posting process. However, if you're looking for cost-effective alternatives, Meta Business Suite and Tweetdeck are free tools that offer robust functionalities. These platforms can help you maintain a consistent online presence, but remember, effective social media management isn't just about posting; it's about crafting the right message, engaging with your audience, and adapting to the ever-evolving digital landscape.
The New Age of Social Media: Engagement is Key
Today's social media is not just about posting; it's about fostering genuine interactions. Modern algorithms favour content that sparks real conversations, aiming to build tight-knit communities. To truly thrive in this environment, brands need to engage deeply, creating content that resonates and fosters a sense of community. Recognising this, we offer specialised engagement services at an additional €200 ex VAT a month, ensuring your brand doesn't just speak but listens and interacts.
Back to Social Media Limerick