Please stop asking for the business case for blogs or Twitter or Facebook or all these digital tools. Is there a business case for people reading the Irish Times in the office? Or listening to Morning Ireland?
On Friday night I was in London. On Friday night a local furniture store in Cork burned down. My Cork friends in London and myself watched what happened via my mobile and Twitter. Feck the notion of "how can we use this for business" before we allow it through our web filters. Just allow it. These are some of the pics we saw from London.
Pictures via Sam Kidd who was on the scene.
This is the aftermath: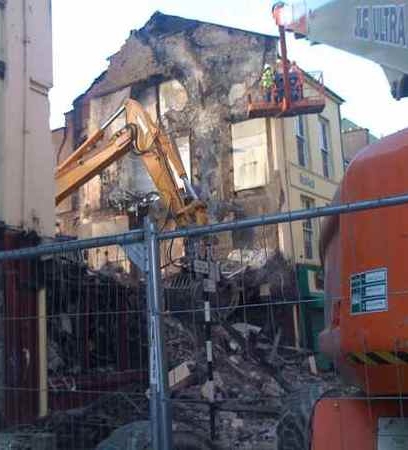 What exactly is your justification for blocking the outside world from hearing from your company and sharing with your company?