Twitter are apparently going to rank our Tweets on quality. None, Low, Medium and eventually High. High maybe being like the "Top Tweets" you see in searches. This will allow the "Best" tweets to be seen. The worry for me is that will also allow other tweets to be hidden away. This is a bit like Facebook's Edgerank where you don't see all the updates from your connections but will see more updates from friends or brands you interact with more. Twitter too adopting the filter bubble. With 150k or so people on Twitter in Ireland daily and they allegedly sending out a 1 Million tweets in total, filtering may need to happen.
I'm not the only one that was wondering about "Tweetrank". Facebook allows you to promote posts on your personal Profile on your business Page to ensure everyone sees your update. So will Twitter start doing the same? €50 and a guarantee your own followers see that Tweet of yours.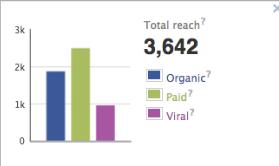 But with Edgerank doing what it does, you can pay to promote an update so everyone sees it. Is this what Twitter will do too? Pay to ensure everyone that's connected to you sees your tweet? One of the reasons I like Twitter is that I can dictate the filtering, Facebook doesn't give me that choice. Now if Twitter allowed people to choose No filter, medium filter, high filter, that would be a great compromise that still makes them money.
Update: August 18th 2013
Twitter is now doing surveys about prioritising your Tweets. It does feel like they are going to do some kind of filtering as the noise on the network goes up.